In partnership with The Matchgirls Memorial, East London Music Group presents the inspiring story of the 1888 matchgirls' strike with a new piece of music performed by choirs and musicians local to the site of the historic events.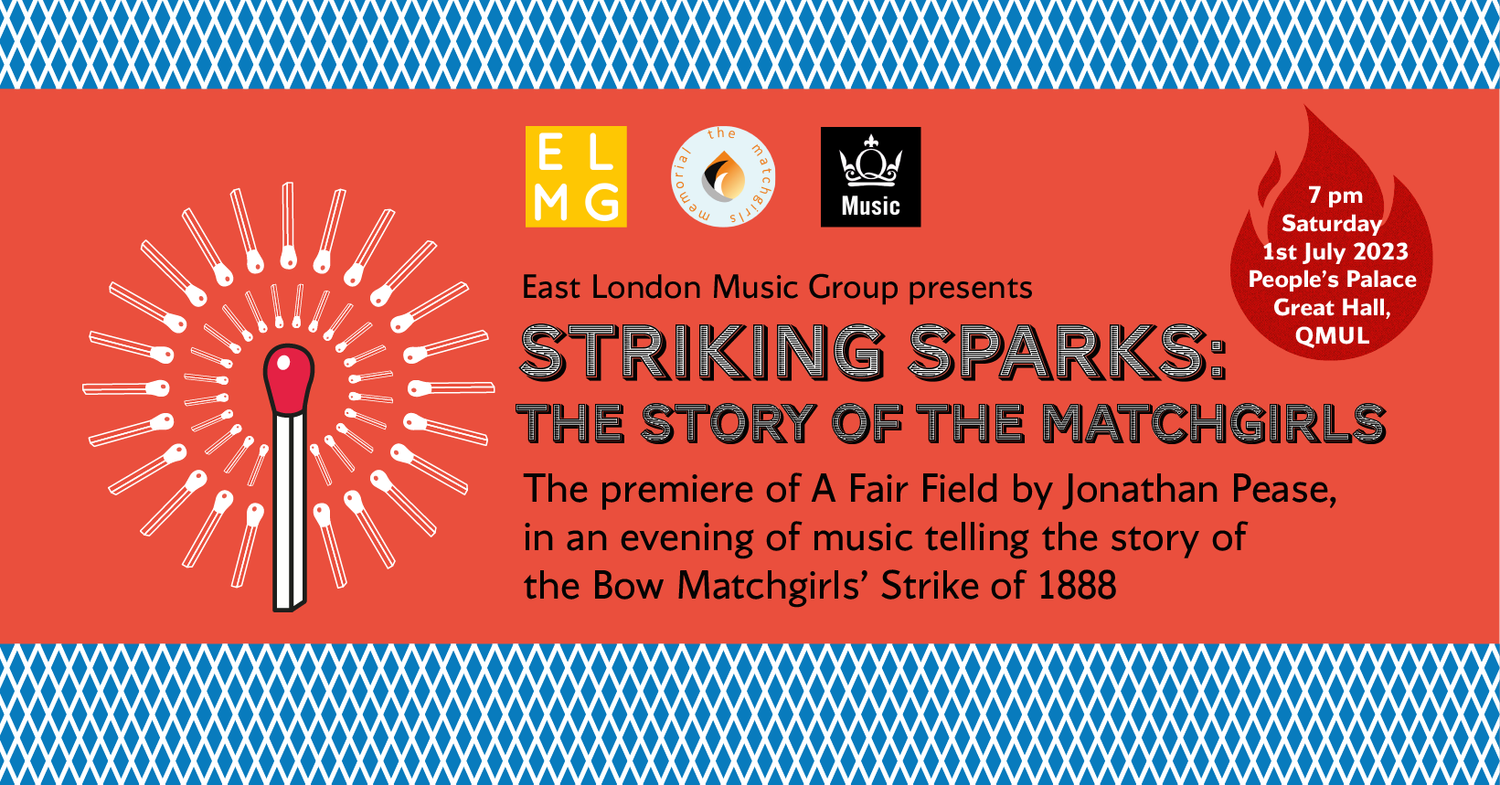 Centering on female empowerment, workers rights, and unity against injustice, the story takes audiences on a search for equality and fairness that continues today. The Matchgirls Strike was an industrial action by the women and teenage girls working at the Bryant & May match factory in Bow, London.
Protesting against terrible working conditions and low pay, 1,400 women and girls walked out of the factory on 5 July 1888. Less than two weeks later, after press interest and discussion of the matter in parliament, the Bryant & May Directors agreed to all the strikers' demands.This event was influential in the early trade union movement as a rare instance of women leading a successful action, resulting in far-reaching political consequences.
Their success was inspiration for the London Dock strike in 1889 and the development of New Unionism, the creation of unions that were open to workers from a wide range of related industries.
Five local choirs including Victoria Park Singers will come together with a new children's choir to premiere the piece of music, commissioned from composer Jonathan Pease by East London Music Group. ELMG welcomes East London Community Band, an inter-generational group of all-abilities musicians who will join the singers in a rousing performance of this timeless story of bravery and hope.
Date: Saturday 1st July 2023, 7pm
Venue: The Great Hall of the People's Palace, Mile End Rd, London E1 4NS
Tickets: £7/£5 concessions. Can be purchased in advance online or on the door.